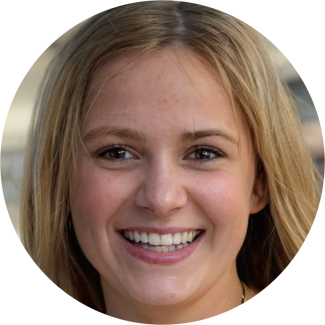 My name is Lana Lerma – you've probably realized that, right? – and I'm a Canadian living in New York City, the most amazing city in the world. I'm a journalist and I created my first blog in 2008 when I was still living in Canada. Yeah, I'm old school!
In 2011, my boyfriend (today husband) came to NYC to spend 3 weeks working on a project and he invited me to join him. When I got here, it was love at first sight. I know, I know, it is cliché, but I can't help myself. Long story short, we got back to Canada and one month later he was hired by a startup based in NYC. We got married and moved to the Big Apple in January 2012.
When we moved, I started to share content about NYC on my blog and on my Youtube channel in Portuguese. During more than 6 years of living here, I've built a great Canadian audience. But as we are always evolving, I started to think about the idea of dedicating more time to create content in English. And here I am! This is the beginning of a new journey, a new chapter in my life.
Here, I share lifestyle, beauty, NYC tips, thoughts, and the struggles about living in the most amazing city in the world! I'm not gonna pretend to be another person: I'm a Canadian immigrant and I think this is my soul, it is part of who I am. I hope you enjoy my content! If nothing works, I'm pretty sure of one thing: I will definitely improve my writing skills! lol